Qualified physicians perform prolotherapy by injecting mildly irritating substances directly into injured tissue, which stimulates regeneration. Therapists use the treatment method for encouraging healing of ailing ligaments, joints, muscles and tendons in many different regions of the body.
After enduring injury, patients often receive over-the-counter or prescribed anti-inflammatory medications along with hot/cold treatments and possibly physical therapy. Some require surgical interventions.
Even with extensive treatment, patients may not escape experiencing pain or decreased mobility. The alternative treatment sometimes called Regenerative Injection Therapy, often remedies these situations and provides long-term relief. You can get more information about prolotherapy treatment via holisticmedicalcare.net/integrative-medicine/prolozone-therapy-injection.
For minor problems, physicians often inject dextrose combined with lidocaine or prilocaine for cellular regeneration. Therapists often combine these injections with platelet rich plasma solutions.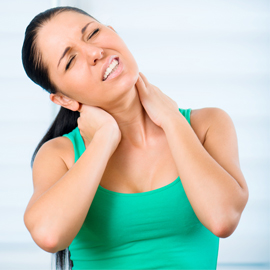 Using the patient's blood, physicians extract growth factors, which accelerate the healing process by stimulating tissue repair. Patients experiencing knee or other soft tissue sports injury, or osteoarthritis, benefit from platelet rich plasma prolotherapy.
This treatment requires injecting the PRP solution directly into the injured area accompanied by dextrose solution inserted into the surrounding tissue.
Neurofascial therapy involves injecting the dextrose/lidocaine solution into tender muscles or other soft tissue not directly attached to bone. Specialists might use neurofascial treatment alone or in conjunction with intra-articular injections. Physicians use PRP therapy for treating dozens of diagnoses from severe cases of osteoarthritis to soft tissue sports injury tears.